About CrossPollen || CrossPollen Main Page || CrossPollen e-mail

Patience First

Love is patient, love is kind. It does not envy, it does not boast, it is not proud. It is not rude, it is not self-seeking, it is not easily angered, it keeps no record of wrongs. Love does not delight in evil but rejoices with the truth. It always protects, always trusts, always hopes, always perseveres. (1 Cor. 13:4-7)

Why is patience the very first of the characteristics of love listed by Paul? Because lack of patience is where we fail most badly. Even the greatest of the Old Testament saints slipped up through impatience. Abraham and Sarah grew tired of waiting for God's promised child, so arranged instead for Ishmael's birth. Jacob through deceit wrested Isaac's blessing from his brother Esau, which he need not have done because God had already promised it to him. Moses through impatience struck the rock for water to flow, thereby forfeiting the privilege of entering the promised land. These four "heros of faith", faithful and devoted though they were, all prematurely expropriated for themselves something which God already intended to give them in His own way and His own timing.
It may be that sin itself has its roots in impatience. For God did not tell Adam, "NEVER eat the fruit of the tree of knowledge of good and evil". Perhaps He would have allowed him to eat later, when the time was ripe. We shall never know in this life, for Adam and Eve took matters into their own hands, with the result that the world was filled with sin and death, disease and disaster.

Meditation:It takes both faith AND patience to inherit God's promises (Hebrews 6:12).
---

©2002 CrossPollen. Cross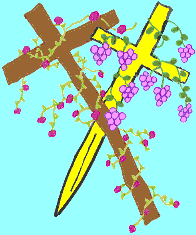 Pollen articles may be copied without permission from the author AS LONG AS (1) the article content is not changed (2) the original copyright notice is included. If you have been stimulated or challenged by these articles, please consider making a financial contribution to Cross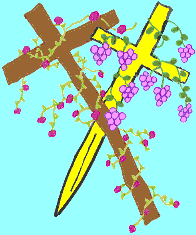 Pollen."Do not muzzle the ox who threshes the grain... If we sowed unto you spiritual things, is it a great matter if we shall reap your carnal things?"(1 Corinthians 9:9-11) Please contact us via e-mail. Thank you!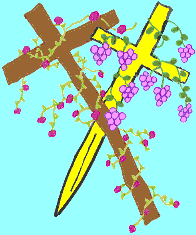 ---
CrossPollen
e-mail: thornroot@juno.com

Copyright © 1998 CrossPollen
Last Revised: April 22, 2002