About CrossPollen || CrossPollen Main Page || CrossPollen e-mail

Divine Arrangements
Read Mark 14:12-16
"The Teacher says, 'Where is the guest room in which I may eat the Passover with My disciples?' Then he will show you a large upper room, furnished and prepared; there make ready for us." (Mark 14:14-15)
During Jesus last visit to Jerusalem, all the practical arrangements fell "naturally" into place. The donkey's colt for His triumphal entry was prepared – all that His disciples had to do was untie it and bring it to Him (Mark 11:1-7). A woman came and anointed His body for burial, without Jesus having to say a word or lift a finger (Mark 14:3-8). The upper room for the Passover meal was already prepared – His disciples only needed to find the place (Mark 14:12-16).
If we embrace the Father's will, practical things become easy. The hard part is not making arrangements and preparations, but rather submitting to Him – for the fulfillment of His plan inevitably involves pain. The donkey, the anointing and the upper room were all steps on Jesus' road towards the Cross, as He well knew.
Thought for the day: Am I truly following God's road, or am I fighting against His will for my life?
Prayer: For submission to God's will
---

©2002 CrossPollen. Cross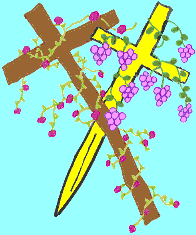 Pollen articles may be copied without permission from the author AS LONG AS (1) the article content is not changed (2) the original copyright notice is included. If you have been stimulated or challenged by these articles, please consider making a financial contribution to Cross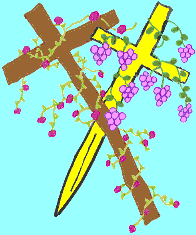 Pollen."Do not muzzle the ox who threshes the grain... If we sowed unto you spiritual things, is it a great matter if we shall reap your carnal things?"(1 Corinthians 9:9-11) Please contact us via e-mail. Thank you!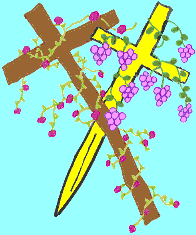 ---
CrossPollen
e-mail: thornroot@juno.com

Copyright © 2002 CrossPollen
Last Revised: June 10, 2002